What is metaverse? and how can you participate in it?
28th October, 2023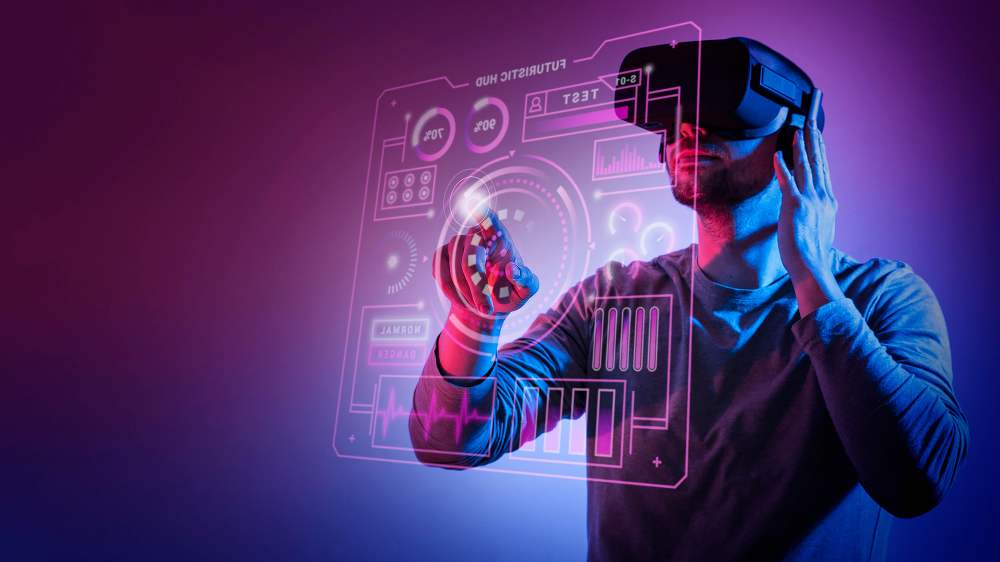 Lately, we have been hearing the term Metaverse a lot. Not only from the average people in the streets and on social media but also from very famous tech people like Mark Zuckerberg who rebrand his company (Facebook) to Metaverse and even changes its name to Metaverse.
We collected the most frequently asked questions about Metaverse and how will it impact businesses soon in one blog so it's easy for you to know Metaverse and how to digitally transform your business into it.
So, what is the meaning of Metaverse?
The metaverse is "an integrated network of 3D virtual worlds." These worlds are accessed through virtual reality headsets or glasses that people can control with their eyes, voice, and hands by a remote-control device or other devices not related with virtual reality like phones and laptops.
What is the aim of Metaverse?
The Metaverse aims to make people interact with each other in a virtual reality space. Everything they can do in their real life they can do in the metaverse. It's a virtual life.
Virtual reality and Metaverse? What is the difference?
virtual reality is making a virtual environment by the computer that the individual can interact with this environment. Virtual reality is one of the technologies that metaverse has. A metaverse is a big virtual space that people interact with each other by their avatars. Metaverse also has blockchain so there is an e-coin that people can buy things on it. Companies can create their virtual world that their customers can interact with the virtual environment only. But Metaverse is a shared space that every company has a part of it and their customers can interact with each other on it.
Is metaverse the same as web 3.0?
Web 3.0 is the third generation of web services. Web 3.0 has so many technologies. One of them is metaverse. Also, it has Blockchain Technology, Cryptocurrency, NFTs, decentralized apps (dApps), and edge computing.
Will metaverse be good for businesses?
of course! According to JP Morgan: the metaverse will be worth more than 1 trillion USD in revenues. Many companies now are digitally transforming into metaverses like Disney, Gucci, and Warner Bros. Even Facebook rebranded itself to be a metaverse company and they changed their name to Meta, too. Making people interact virtually with each other is exciting and new. Right now, they will think of it as a new experience and the first impression always lasts. We encourage you to start building your metaverse right now and tell your customers that you have your metaverse platform. People will love trying it and they will remember you forever!
How can I build a metaverse for my business?
Don't worry at all. Creative.ae will help you in that. We can make your business a part of metaverse and provide you with all its services, like:
Metaverse strategy.
Metaverse marketing services
Purchasing a Metaverse land.
Design and development of 3d buildings in Decentraland and Sandbox
Web 3.0 services
Corporate wallet setup.
Don't forget to contact us if you need anything. We ,here in Digializer, are happy to help you.