How do you write a website that attracts customers?
28th October, 2023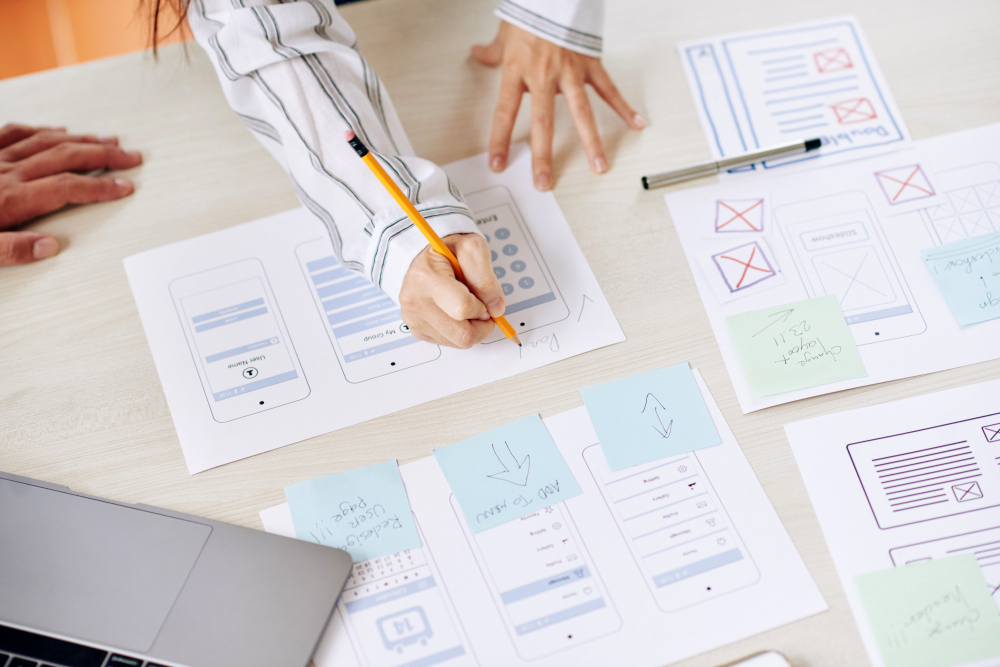 The studies show that people give the website or the landing page just 10 seconds to glance at it and understand what it is. then leave the website, which makes it very hard for us as marketers and business owners. Don't worry! We will give you some steps to follow to learn how to copywrite your website as attractive as possible.
Why do you want to create a website?
It seems so basic, but people forget to answer this question. Deciding the reason behind the website will make it more specific and user-friendly. Is it a shopping website? Then, you will focus on the Shop Now button to make it clear for your customer. Or is it a service business? So, you will need to focus on your services and the Contact Us button. When you start to write your website and keep your goal in mind, the website will become easy to reach and understand for your customers.
Define the structure of the website you want to create:
Depending on why you want to create the website, you will define which pages you want to include in it. Some pages are common among business websites, like the home page, about us page, and contact us page. But there are some other pages such as services, our work (portfolio), blog, shop, and careers (if you want to hire employees). Of course, you don't need to add all of them. So, define what pages you want to add that are suitable for your business.
Start with the home page:
Your home page is the most important page among all the pages that your website has because it's the first thing that your customer sees on your website. And remember, you just have 10 seconds to attract him/her, or they will eventually leave your website. So these are some tips to follow while creating your home page:

Headline:
Usually, the home page starts with a banner with a nice photo and a headline, which is called the hero section.
Make your headline define who you are and what you are doing in general without any details while focusing on the customer. For instance, on Nike's home page, you can "find your perfect running shoes with the shop now button." Nike didn't say anything about itself directly as they are a sportswear company; instead, they focused on their customer who needs to find his or her perfect running shoes, which makes their customer understand so well what they are doing without even saying it.
Social proof:
Your social proof should be under the banner to make people trust you immediately. It's better to include a text that your previous customers wrote by themselves. If you can add your customers' real photos under the text, that will increase your trustworthiness, but you don't have to.
Links to Services:
Adding links and small briefs to your services will make it easy for your customers to get information about your business without going to another page to find out. And it will save their time, as they might be searching for a specific service and want a direct link to it without having to read all your service pages.
Primary CTA (call to action):
What do you want your customer to do after landing on your home page? Is it a product purchase or a service booking? So, you need to add it as a clear button, whether it is "contact us" or "shop now" or anything you want your customer to do.
Secondary CTA (call to action):
Not all your website visitors will book your service or buy your product at the moment they land on the home page. But you can make use of their visit as they came to your website anyway but add a secondary CTA. It can be a subscription to news or your offers. The important thing is to add them to your email list as they are potentially your future customers.
150 words are enough:
Your homepage is not your blog. The customer is here to search for something, not to read an article. So, 150 words will be enough to present yourself to your customer.
Keep it visual:
In the end, don't forget to add photos and have a beautiful design with your amazing Copywrite. Most people don't read until there is a design and photos that attracted their eyes. So, keep in mind to choose good photos with high quality that present you well.

About us page:
Here, you can talk about what you are doing in detail and how your company started. Your customer visited your about us" page, so he/she is ready to read all the information about you. You can even add your employees and their photos. Tell your customer the story you like to tell about yourself.
Service or shop page:
You can add a brief of every service you have or the most common ones on the first page of services same as products in the shop page. Then every service or product will have its page that explains what it is in detail.
Contact us page:
Don't forget to include everything that your customer can contact you with. Your social media platforms, your numbers, WhatsApp, location, and everything. As your customer visits your contact us page so he/she decided to call you so include everything and make him/her choose what is suitable for them to contact.
Clarity is better than being clever:
It's better to write as you are going to show your website to a 10-year-old kid. So, say everything clearly and don't leave it to your customers' imagination. Not all people understand what you are trying to say. So, be clear as possible.
Your SEO strategy:
Don't make your writing just for SEO strategy, as you are writing for humans, not machines. as well as not ignore it completely. Make sure that your copywrite is suitable for your SEO strategy and your goals.
Don't forget to contact us if you need anything. We will be so happy to help.
If you are busy and want to design your website or improve it. We here in Digializer will help you rank your website #1 among your competitors as well. Contact us to discuss your website together.